Beyond the Pulitzer Prize
A conversation with Frank Main, Mark Konkol and John J. Kim
2011 Chicago Sun-Times Pulitzer Prize winners to discuss what it takes to create
a Pulitzer-Prize winning story and photos
Discussions to follow
When: Thursday, December 8, 2011 at 7 p.m.

Where: Columbia College, 33 E. Congress, Room 219 (Journalism Auditorium)
Awarded to Frank Main, Mark Konkol and John J. Kim of the Chicago Sun-Times for their immersive documentation of violence in Chicago neighborhoods, probing the lives of victims, criminals and detectives as a widespread code of silence impedes solutions.
Frank Main, Mark Konkol and John J. Kim
Frank Main has been a staff reporter for the Chicago Sun-Times for more than a decade, covering the police beat and doing investigative projects. His recent projects have focused on the "no-snitching" code, the Russian mafia, gangs in the military and the sale of consumers' telephone calling records. His 23-year journalism career has taken him to war zones in the Persian Gulf, Bosnia and Colombia. He also covered the aftermath of the Sept. 11, 2001, terror attacks and Hurricane Katrina. Main is a graduate of Emory University and the Medill Graduate School of Journalism at Northwestern University. He lives in Chicago's west suburbs with his wife and their two sons.
---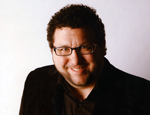 Mark Konkol – a Chicago South Sider "troo and troo" and lifelong White Sox fan – writes about Chicago and its people as a general assignment and feature reporter and blogger for the Chicago Sun-Times . In a 16-year reporting career, he's also covered Chicago City Hall, transportation, Cook County government, courts and city neighborhoods and characters. An alum of Western Illinois University, Konkol previously worked for the Daily Southtown on Chicago's Southwest Side.
---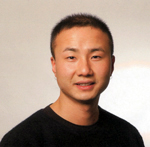 John J. Kim has been a staff photographer for the Chicago Sun-Times since February 2004. Previously, Kim worked for five years for the Oakland Tribune and its sister publications in the San Francisco Bay area. Kim was born in Busan, Korea, which he, his parents and his three older brothers left for the United States when he was 7 years old. By the time he was 8 years old, he had gained full command of English, which he credits largely to watching "Sesame Street" every weekday for month after month. He graduated from the University of Illinois in 1997 with a degree in communications.